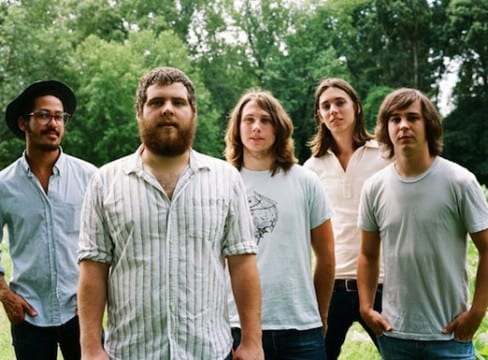 Yes you heard that right -- OV's having a Premiere Party BRUNCH tomorrow at 1PM! To go along with our afternoon meal, we're gonna be playing
Manchester Orchestra
's new album before its release this Tuesday!
Titled
Cope
, Manchester Orchestra's fourth album is a new page for the alt-rock quintet. After the release of
Simple Math
in 2011, the Atlanta band found themselves in between labels, uncertain of Manchester Orchestra's future for the first time since Hull started the band almost a decade ago. So Manchester Orchestra regrouped. They built a studio with their own hands, and spent month after month workshopping new tunes, writing and demoing together in a room -- a process that was completely new for them. The change did them good and
Cope
is the product of that change.
To make our premiere party even better, our friends and neighbors over at
Taza
will be providing a wonderful spread of coffee and pastries! They've been serving our favorite cuppa for about a year now and have become our go-to spot when we need a caffeine fix. We love Taza and know they'll put tomorrow's party over the edge!
So come on down to OV tomorrow "morning" at 1PM for an awesome afternoon of music and food. To whet your appetite, give a listen to
Cope
's first single "Top Notch" below. See you soon!