We're doing good ya know. Just eating some grass and reveling in a U.S World Cup victory. It's the little things here at OV.
Monday, June 16th
Joel Jerome & Babies On Acid Residency @ The Echo! Junk @ The Satellite!
Recent converts to the fight against June Gloom,
Joel Jerome & Babies On Acid
are here to save your Monday nights with their June residency at
The Echo
! Self-described as "experimental thriftstore folk," Joel & company focus their collective cosmic forces on songwriting and melody with dynamic arrangements and trans-genre instrumentation that are like, way catchy. Hailing from the South Bay and flitting between a mishmash of genres and styles, these dudes pound out pop hooks and rhythms that'll rocket them up every mixtape you make from now until forever. We dig their stuff and thing you will too, so come get all comfy-psych with us tonight at The Echo! We can shimmy or shamble or just chill all night long!
Also on our plate tonight: Our bud Evan Weiss of PAPA and Girls has a new band called
JUNK
and they're playing their first show opening for French Style Furs at
The Satellite
! The whole night is free and JUNK's first songs sound awesome, so you know where we'll be tonight at 9PM! Join us so you can be that guy who "was totally at their debut show" when JUNK makes it big! Check out their music on
Soundcloud
!
Tuesday, June 17th
New Releases Are Tuesday's Favorite Pastime! Record Club!
We've got another awesome week of new releases here at OV and we can't wait to get 'em out tomorrow! Featuring the new new from The Antlers, Boris and Greys, OV's got the whole musical spectrum coming your way soon, so you better be down here Tuesday to get that wax quick!
Speaking of which, tonight at El Prado, Record Cub returns to satiate you DJing needs! If you got an LP you're itching to share, Record Club is your spot! To make things even sweeter, we've got a stupid amount of tickets to give away over the next couple weeks. We don't wanna give everything away, but you can expect giveaways for artists like Anamanguchi, Fucked Up, The Hold Steady and many, many more. It's gonna be a crazy couple weeks!
Wednesday, June 18th
OV Presents Rodrigo Amarante @ Bootleg Theatre! Chad VanGaalen + Paul Bergmann @ The Echo!
Need to medicate that mid-week slump? OV's got options plenty. First up, Origami + The Fold present
Rodrigo Amarante
tonight at the
Bootleg
!
Don't think you know Rodrigo Amarante? Well…you probably do. Brazilian-born Amarante's musicianship and crystal-crooning vocals have graced our ears since his since 2007 contribution to Devendra Banhart's
Smokey Rolls Down Thunder Canyon
shortly followed by his stint with indie rock darlings,
Little Joy,
in 2008. Rodrigo will not disappoint, and neither should you! So get over to Bootleg and listen with us tonight at 8PM!
Also playing tonight are OV faves Paul Bergmann & Chad VanGaalen at The Echo!
Back in January,
Paul Bergmann
played our little loft and blew us away with his potent voice and country stylings so much that we've been following him all over L.A ever since. Now opening for the supremely talented
Chad VanGaalen
(whose new record
Shrink Dust
, is just divine), we can't wait to see what this duo can do on The Echo stage and hope you can join us for a night of great music! As always, tickets are for sale here in the shop! See you there!
Friday, June 20th
Yann Tiersen + NO @ The Fonda! Mystery Friday Post???
The most important part of every weekend is starting it correctly, and thanks to
NO
&
Yann Tiersen,
it looks like this weekend is going to be awesome! Opening up the night, OV man Sean Stenzie will be hypnotizing the Fonda stage alongside NO, and we fully expect to swoon every time he looks at us. He's so dreamy. Afterwards, musical legend Yann Tiersen will be playing songs from his newest album
Infinity
plus all of those songs you put on when you want to feel really worldly. We seriously can't wait.
Also going down this Friday, OV intern Ted will be taking over the blog for a "Ted Talk." We are mystified, giggling and REALLY EXCITED. Check the blog Friday for the full spiel!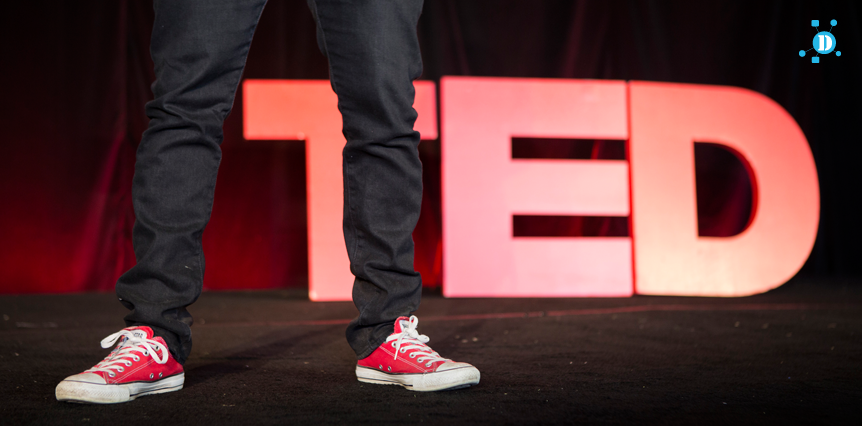 Giveaways This Week!
Clap Your Hands Say Yeah
@ Troubadour 8/7 - 1 ticket comes with the purchase of CYHSY's newest LP
Only Run
!
Keep an eye on our
Twitter
/
Facebook
for future giveaways!
Now that we've planned your week, take good care of your fingernails! Because if today's U.S game is any indicator, you're gonna need them come Sunday!